It figures it would take me almost a year to post again. Yikes. O__o;
Some of you may have noticed that most of my icons are no longer showing up. My host decided to remove all of my hosted files. Fun stuff. I've re-uploaded some of them to Photobucket, so that shouldn't happen again... I also have a few new icons to post. ^^;
Before we get to the icons, I would like to share some more cat videos with you. If you're interested, feel free to click the thumbnails. The links should open in a new window/tab.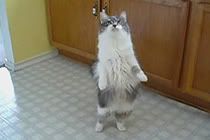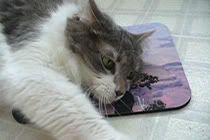 Now, to the icons...! 8D
- Credit is appreciated.
- Comments are also appreciated. However, I do not expect you to leave one. If you want to, that's fine, but I really don't mind if you don't. And although I really appreciate them, I probably won't reply. Please understand that I am doing a lot of stuff and I am easily distracted...
- DO NOT DIRECT/HOT LINK. PLEASE.
- Don't claim that you made them...
Examples:

(
Click Here For More
Collapse
)
I hope you enjoyed! ♥
Crossposted links at
100x100movies
and
disney_icons
( I don't know what happened to that community. ô.o; ) and
disneyicons
.